---
Hey, I'm Berry! I joined the wiki in March of 2012 and while I'm not particularly active at this point in time due to real life issues and broken computers, I try to be here where I can, editing and adding info and being as helpful as I can.
You'll find me more active on other places these days, but if you really need me, just leave a message on my talk and I'll get back to you since I do still check in! And if you need a quick reply, just ask someone to forward your message to me.
Current interests include Pokémon (especially Gen III/the Hoenn region), Idolm@ster SideM, Kingdom Hearts, Final Fantasy, The World Ends with You, Danganronpa and of course, Warriors. Also, I just love Wallace and Steven Stone so so much. And Yukihiro Kamiya too!!!
---
"Even if they say "that's wrong" or "you're hopeless"
If I become the me I want to be, it'll be okay
A Papi-feeling coming from my chest
I just want to embrace everything and everything!"
— Saki Mizushima's verse in À la Carte FREEDOM♪ by Cafe Parade, THE IDOLM@STER: SideM
---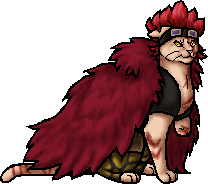 ---
Project Characters
Project Books
Project World
The Island - Silver Nomination
**!! PLEASE NOTE !!**
Quite a few of these have been tweaked/redone by others!!
Approved
Blanks
Kits
Apprentices
Warriors
Medicine Cats
Deputies
Queen
Rogues
Kittypets
StarClan
Dark Forest
Early Settlers
Tweaked
Kits
Apprentices
Warriors
Medicine Cats
Deputies
Queens
Elders
Rogues
Loners
StarClan
Redone
Kits
Apprentices
Warriors
Medicine Cats
Leaders
Elders
Rogues
Kittypets
Prey Hunters
StarClan
Mistcloud

Affiliations

Current:

ShadowClan

Past:

RiverClan

Age

Age:

42 moons (3.5 years)

Cause of Death

Cause of Death:

Drowned by Birdfeather

Post-death

Residence:

StarClan

Names

Kit:
Apprentice:
MCA:
Warrior:
Mistkit
Mistpaw
Mistcloud
Mistcloud

Education

Mentors:
Apprentice:
Dustclaw, Barkfoot, Nettlewhisker, Blackfeather
Redface

Family

Mother: Dustclaw
Father: Birdfeather
Brothers: Graytail, Minnowfin
Mistcloud is a small, fluffy black-and-white she-cat with bright blue eyes and a scar on her right front upper leg. She is very playful, happy, and loves playing games with all of her kin and friends, but is a very vicious warrior and will do anything to protect said kin, friends, and her Clan.

Mistkit was born to Dustclaw and Birdfeather of RiverClan during leaf-fall along with her brothers Greykit and Minnowkit. Due to a vision received by the RiverClan medicine cat, Barkfoot, it was believed that Mistkit was to be the next medicine cat. However, Dustclaw did not want this, and made sure that Mistkit was trained as a warrior, and she would be her mentor. Later on, Mistpaw decided herself that she wanted to become a medicine cat, after overhearing an argument between Barkfoot and her mother. She was granted the name Mistcloud while still a medicine cat apprentice, and was very skilled as a medicine cat. Dustclaw and Birdfeather did not approve of this, and paid little attention to any feats that Mistcloud achieved. This made Mistcloud despise her parents, despite wanting a good relationship with them. She still kept a good relationship with her brothers, Greytail and Minnowfin.

While on their way home from a visit to the Moonstone, Mistcloud became lost and fell into a pit, where she received the scar on her leg. Barkfoot, panicked, searched everywhere for her, but due to his poor eyesight was unable to find her, and went back to RiverClan to ask for help in the search. She was found by ShadowClan's medicine cat, Nettlewhisker, and was brought back to their camp by the massive tom. They took her in and she trained under Nettlewhisker for a couple of moons, unbeknownst to the other Clans due to them not wanting anyone to find that they had taken in a RiverClan cat, before deciding again that this was not her path. She became a warrior of ShadowClan much to RiverClan's anger. During this time it was realised that the vision Barkfoot had was about Minnowfin, not Mistcloud, and he became the new RiverClan medicine cat apprentice.

Greytail and Minnowfin tried to convince Mistcloud to come back to RiverClan, as they'd overheard a conversation between Dustclaw and Birdfeather that sounded suspiciously like a plot to murder her. Mistcloud, happy with her new Clan, told them she would be fine, and would be able to handle herself should anyone attack her. Unfortunately, she was caught unawares during a battle between ShadowClan and RiverClan, and was drowned by her father. She was accepted into StarClan with open arms, while much later on, Dustclaw and Birdfeather went to the Place of No Stars for plotting to kill their daughter.

Mistcloud often visits Minnowfin in dreams, just to chat with him and make sure he, their brother, and the Clan really are safe. He always reports to Greytail about these dreams the morning after he wakes up.
Basics
| | |
| --- | --- |
| BERRY | This user's name is Berry. |

| | |
| --- | --- |
| en | This user is a native speaker of English |

| | |
| --- | --- |
| it-2 | Questo utente può contribuire con un livello di italiano intermedio |

| | |
| --- | --- |
| sar | This user is obviously not sarcastic |
Wiki stuff
| | |
| --- | --- |
| edit | This user has made 2,968 contributions to the Warriors Wiki. |
Friends
| | |
| --- | --- |
| | This user counts themselves as a best friend of Dazzy |

| | |
| --- | --- |
| | This user counts themselves as a best friend of Jayce |

| | |
| --- | --- |
| | This user counts themselves as a best friend of David |
Warriors
Cats I like
Cats I hate
Ships I love
Ship I hate
Other
This user's favorite colors
are Yellow and Purple.

This user listens to music by
Fall Out Boy

This user listens to music by
Bastille

This user listens to music by
Cafe Parade

This user listens to music by
Legenders

This user listens to music by
S.E.M

This user listens to music by
Years and Years

This user listens to music by
u's and Aqours

This user reads
fantasy

This user reads
manga

This user's favorite author is
J.K. Rowling

This user's favorite author is
Erin Hunter

This user's favorite author is
plenty of authors I can't think of

This user writes
fan fiction

| | |
| --- | --- |
| K | This user's addicted to Kingdom Hearts. |

| | |
| --- | --- |
| F | This user's addicted to Final Fantasy. |

| | |
| --- | --- |
| T | This user's addicted to The iDOLM@STER SideM. |

| | |
| --- | --- |
| V | This user's addicted to video games. |

| | |
| --- | --- |
| | This user is a devoted fan of Yukihiro Kamiya |
425px
Community content is available under
CC-BY-SA
unless otherwise noted.