Hello there, welcome to my userpage! My name is InuKago, but you can call me Mink, I am a warrior of Project:Awards, Project:Characters, and Project:Character Art. I am a part-time editor here on the wiki but my thing is more to the area of art as I'm not very active with editing character pages. I also admin on BotC. If you need help with anything but I can guarantee that I'll pretty much send you in the direction of the Project's lead that you have a question in.
About Me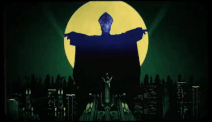 Name: Ellie
Title: The Rising Cure
Pronouns: They/Them or She/Her
Zodiac Sign: Pisces
Place of Origin: Arkansas, USA (birthplace), Oklahoma, USA (hometown), Ohio, USA (current)
Interests: Warriors, Harry Potter, Game of Thrones, WWE, AEW, MMA, The 100, etc. You could try just messaging me and starting a conversation about said interests.
Pet Peeves: Irritating sounds, conversations that go nowhere, etc.
Favorite Animal: Horse
Hobbies: Gaming, writing, art, flag spinning, dancing, etc.

Pets
Yes, I do have pets. I am an avid animal lover and have quite a few pets. They are as following:


Blue is one of my two parakeets. She is a shy, timid bird that is slowly coming around to being around people. She is about a year old, I got her this past Spring.
Pepper is the second and last parakeet that I own, she's the big out of her and her friend, being the more chatty one that likes to screech almost all the time. She's very people-y and enjoys being around them although both birds themselves do not like being touched. She's pretty fiesty, a biter. She is about a year old, the same as Blue.
Lily is my guinea pig, as of now I only have one but do plan on getting more. She is about three years old. She is a Cuy guinea pig, they normally only live about 5-10 years. She's an obnoxious fluffball that loves to grate your nerves, mainly by chewing on her cage bars to get what she wants.
Contact
If you are looking to contact me in any shape or form, the following are social medias I can be contacted on.


Tumblr: melissamaemcclain-stark
DeviantArt: maelynn1998
Discord: Certified Flarke Shipper#4158
Community content is available under
CC-BY-SA
unless otherwise noted.