Edits:
10,453
|
Current Tasks:
Contribute more to Project World and Project Books. Getting more edits =)
My Userboxes
Wikian Information
This user is a

Mentor

.
If you need help or wish to be
adopted, feel free to ask this user.
| | |
| --- | --- |
| edit | This user has made 10,453 contributions to the Warriors Wiki. |
| | |
| --- | --- |
| IRC | This user visits the WWiki IRC Channel on a regular basis - feel free to stop by! |
Personal
| | |
| --- | --- |
| 14 | This user is 14 years old |
| | |
| --- | --- |
| | This user is a Leo. |
| | |
| --- | --- |
| 鼠 | This user was born in the Year of the Rat |
Books
This user owns a copy of


Dawn

.
This user owns a copy of


Sunset

.
This user has read
all the Warriors Books, and
StarClan honors this user.
Preferences
This user's favorite colors
are Red and Orange.
This user's favorite colors
are Purple and Green.
This user plays
the guitar
| | |
| --- | --- |
| | This user owns a pet dog. |
Character
Description
Nightshine is a very dark, smoky gray she-cat with bright blue eyes. She is proud of her Clan and will fight to prove her loyalty if it is ever questioned.
Hello everyone, I'm Nightshine and I'm a 14-year-old Canadian living in the States. I joined this wikia in November of 2009 and I think it is a great place. The leaders here are helpful and knowledgeable and I hope to pass on my knowledge to any apprentice who would like help. You can contact me on my talk page or speak to me on the IRC.
I'm also the owner of the Mouse Guard Wiki so please check it out.
About Me
I first started reading warriors in August of 2009 when my friends from summer camp introduced them to me. At first I thought it sounded like a stupid thing to write so many books about, but as I began reading them I became addicted to it.
Personal Info
Username: Night shine (but call me Nightshine)
Real Name: Marisa
Gender: Female
Age: 14
Birthday: August 12
Location: California
Hobbies: Reading, art, guitar, photography
Favorites
Season: Winter
Colours: Green, red, orange, purple
Books: Warriors, Flowers for Algernon, Harry Potter, Redwall, Water for Elephants
Animals: Cats, marsupials, whales
TV Show: The Office, Modern Family, The Event, Avatar: The Last Airbender
Movies: Howl's Moving Castle, Inception, Happy Feet, The Journey of Natty Gann, Scott Pilgrim vs. The World, Water for Elephants, Tangled
Warriors
I have read all of the books and my favourite is Bluestar's Prophecy.
Favourite Characters: Cinderpelt, Bluestar, Longtail, Lionblaze, Cloudtail, Bumblestripe, Mothwing

Least Favourite Characters: Cinderheart, Honeyfern, Thistleclaw, Purdy, Jayfeather

Favourite Shippings: BumblestripeXDovewing, FirestarXCinderpelt, DustpeltXFerncloud, WhitetailXOnestar, LionblazeXIcecloud

Least Favourite Shippings: LionblazeXCinderheart, GraystripeXSilverstream
Thoughts on Other Users
Icestorm - Icestorm was one of my first friends when I joined the wiki. She has lots of great ideas during role play, but sometimes we disagree ;)
Nightfall - Nightfall is one of my good friends on the wiki. She is supportive and a great artist. I was really sad when she told me she left the wiki. =(
Accomplishments
PCA Chararts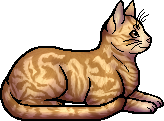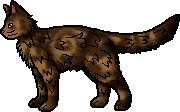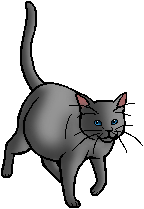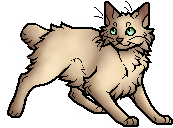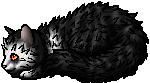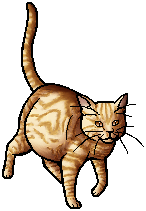 File:Stoneteller (NP).healer.png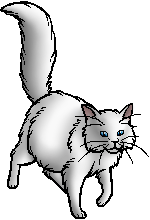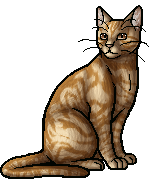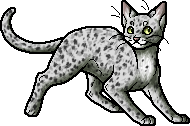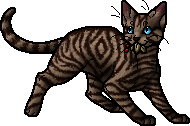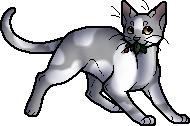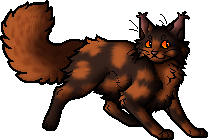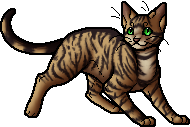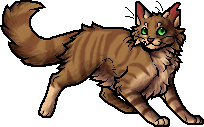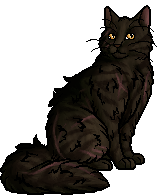 File:SC.Short.Male.png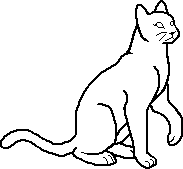 File:SC.Long.Male.png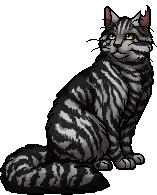 File:Sparrowpelt (SC).apprentice.png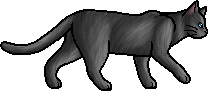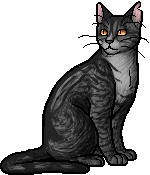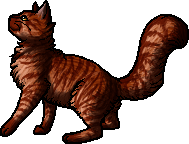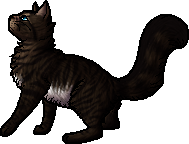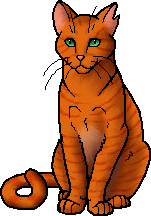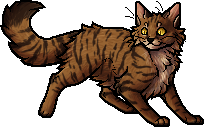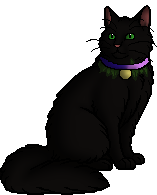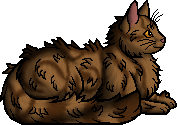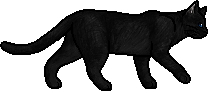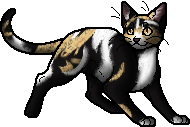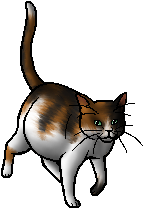 File:Snooky.warrior.png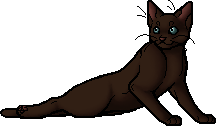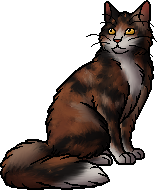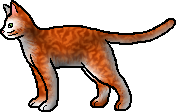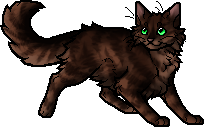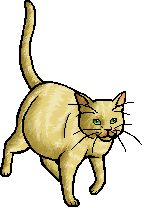 File:Sagepaw.apprentice.png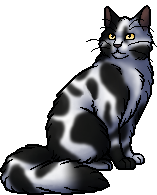 PC Nominations
PB Nominations
Other Links
[[User:Night shine/Tutorials|Charart Tutorial|}
Community content is available under
CC-BY-SA
unless otherwise noted.