hi i'm cloudy and i think feudal japanese men are cool :)
im straight and i think garrus is dumb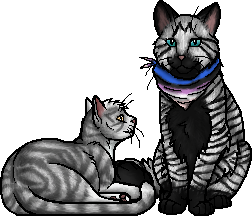 "
We know where you are and we're coming.
Let's see you say that shit to our face.
"
Jayce/KT | They/He | 28 | Bureaucrat
Just your local genderfluid pharmacy technician trying to exist in life.
Resident Cloudtail fan, also likes
Power of Three
,
Omen of the Stars
, and the Tribe of Rushing Water. I lead
the character art project
and
the character project
. My article work is
here
, and my artwork is
here
.
Any questions, please feel free to ask.
♡
----