"Show yourself! Step into your power! Grow yourself into something new."
Elsa, Iduna; Show Yourself
---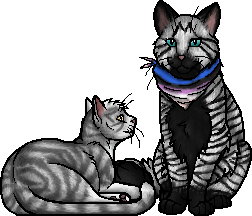 ---
About Me
Before we get started.. I should mention that
David
is a gay loser and they are my very best friend and gayass partner <3
My name is Jayce, and I'm one of the sysops here. I'm twenty-three (Contrary to
popular belief
, I am not
Purdy
), nonbinary, and I live in the central-northeastern area of Pennsylvania. My pronouns are they/them, she/her, or he/him, and if you happen to know me under a different name, then I ask that you please don't call me that. I'm a night-shift working individual, so chance are you'll see me on at times that
wouldn't
be appropriate for my timezone.
I've been on this wiki since 2009, and I edit this place way too much. I am the leader of
PCA
and the deputy of
PC
. I used to be the leader of
PB
, but that was a time long past, and I have since passed on the reins.
I am certified Pokemon, Love Live!, Mass Effect, Final Fantasy, The X-Files, and My Little Pony trash, and chances are you'll see me obsessing over one or the other. Some of my favorite characters from those franchises include N Harmonia, Tabitha, Garrus Vakarian, Cloud Strife, Lightning, Fox Mulder, Nozomi Tojo, Mari Ohara, and Sunset Shimmer. My favorite
Warriors
characters include Cloudtail, Turtle Tail, Lightningtail, Pinestar, and Ashfur.
I listen to music, and tons of it. I
really
like Journey, Aerosmith, Shinedown, and Three Days Grace, though. Most of the time, the quote at the top of my userpage will come from a song by one of these bands, or something from a video game, book, or movie.
If you need to contact me, the most preferred option is to use my talk page. I also have the following social media platforms or other websites where I can be reached; Please do not use these options to complain about a block, reverted edits, or other problems.
List for those who've asked who some of my more common chararts feature.
Userboxes
Book Ownership

This user has read
all the Warriors Books, and
StarClan honors this user.

This user owns a copy of


Dawn

.

This user owns a copy of


Sunset

.
Likes and Dislikes

This user is a fan of
Sol

This user is a
Tribe supporter
Wikia/Personal Userboxes

This user lives in
the United States

| | |
| --- | --- |
| | This user identifies outside the gender binary. |

| | |
| --- | --- |
| 26 | This user is 26 years old |

This user just belongs in
the Tribe

| | |
| --- | --- |
| | This user is a Leo. |

| | |
| --- | --- |
| 鶏 | This user was born in the Year of the Rooster |

This user likes
winter

This user likes
snow

This user likes
darkness

This user dislikes
summer

This user dislikes
sunshine

This user dislikes
rain
Community content is available under
CC-BY-SA
unless otherwise noted.