"They wanted me to build them a bomb - so I took their plutonium and gave them a shiny bomb casing filled with used pinball machine parts."
— Doc in Back to the Future
~ Yo ~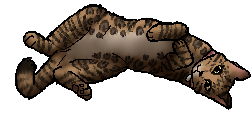 Greetings! Please call me Sorrel; I'm female, green-eyed, dark blonde, and 17 years old. The cat above is a Savannah - she's called Lexa. I'm not active and don't edit anymore, but I still come back every few days to see what's going on, so I will reply to messages. See what I love below:
Colours: Blue, green, peach, lavender, red
Animals: Dolphins, pandas, otters, rabbits, and turtles.
Movies:A lot of Disney, almost every film in the Marvel cinematic universe, a couple of the Star Wars movies, etc.
Songs: Anything by Disney, Evanescene, Coldplay. I love the 60s-80s music, too. 'How Far I'll Go', 'The Chain', 'Hymn for the Weekend' and 'Lost in Paradise', I love. I like any genre and artist really, if the song's good.
Books: The Fault in Our Stars, The Maze Runner, The Hunger Games trilogy, Divergent series, Guardians of Ga'Hoole series, etc.
See my chararts here, and my character and book nominations here. ❄Sorrel It's everything I dreamed
Personal~

This user's favorite colors
are Azure and Spring Green.

This user listens to music by
Taylor Swift

This user listens to music by
Meghan Trainor

This user listens to music by
Bruno Mars

This user's favorite author is
Suzanne Collins

This user's favorite author is
John Green

| | |
| --- | --- |
| zz? | This user sleeps, but not for predictable amounts of time |

This user likes
winter

This user likes
snow

This user likes
darkness
Support things and likes and dislikes~

| | |
| --- | --- |
| | This user thinks that Daisy whines too much |
Favourite quotes~

"This is my best friend, M. By 'best friend', I mean we occasionally groan and stare awkwardly at each other."
— R in Warm Bodies

"What exactly is meant by that expression, 'friends with benefits?' Does he provide her with health insurance?"
— Sheldon in The Big Bang Theory

"Dinosaur kills man... woman inherits the Earth."
— Ellie Sattler in Jurassic Park

"I can't tell you how thankful I am, for our little infinity. I wouldn't trade it for the world. You gave me forever within the numbered days, and I'm grateful."
— Hazel Grace to Augustus Waters in The Fault in Our Stars
Books I Own~

This user owns a copy of


Dawn

.

This user owns a copy of


Sunset

.
Other wikis you can catch me at~
Which continent would you like to visit most?
Community content is available under
CC-BY-SA
unless otherwise noted.