Hello! I'm Wolfy10. I like to read and write and I am ususally agreeable. I can get a little impatient sometimes though. I'm usually online. I also love to talk! Don't feel shy to message me if you want or need to! Wolves are my favorite animal, my favorite movie is the Lion King.
My favorite book series' are Survivors by Erin Hunter, Warriors, by Erin Hunter, Wolves of the Beyond by Kathryn Lasky, The Maze Runner series by James Dashner, The Hunger Games Trilogy by Suzzan Collines (sorry if I spelled someone's name wrong).
Also, if you look into my favorite characters, and see Scourge is one of them, don't think I'm crazy, just yet! I just think that Scourge is really cool. I don't like that he's evil, but I think he's a really awesome character.
Warriors Opinions (Dislike)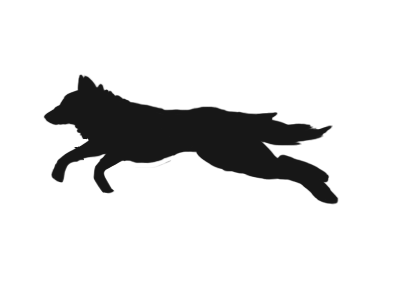 Crookedstar's Promise
Tallstar's Revenge
The Darkest Hour
Dawn
Midnight
Sunset
Sunrise
The First Battle
The Forgotten Warrior
Crowfeather's Trial
| | |
| --- | --- |
| | This user owns a pet dog. |
| | |
| --- | --- |
| | This user's favorite animal is the wolf. |
| | |
| --- | --- |
| M | This user loves to have Meat. |
| | |
| --- | --- |
| M | This user is addicted to Meat. |
| | |
| --- | --- |
| M | This user loves to have Milk. |
| | |
| --- | --- |
| M | This user is addicted to Milk. |
This user lives in
the United States
This user likes the
[[:Category:|]]
This user's favorite color
is Blue.
This user listens to music by
Blacklite District
This user listens to music by
Imagine Dragons
| | |
| --- | --- |
| 50px | This user likes skiing |
"This will not be the end of the Clans. As long as I have breath in my body, the Clans will be safe."
—Jayfeather about the Clans
Silverkit: "You're really just training? Do you promise?"

Crookedstar: "I promise. I'm your father, Silverkit, and that means I will always keep my promises."

Crookedstar's Promise, page 491
Tigerstar: "We have come to invite you to be joint leaders of a greater Clan, to be known as TigerClan."

Tallstar: "TigerClan was the name of the one of the greatest Clans of ancient times. Tigerstar has no right to use it now. Nor does he have the right to change the number of Clans in the forest. We have lived as four Clans innumerable seasons, following the warrior code laid down for us by StarClan. To throw aside our ancient ways would bring disaster. I'll die before I join my Clan to yours!"



The Darkest Hour, pages 136-137
"You'll have to kill me first Tigerstar!"
—Stonefur to Tigerstar when refusing to kill Stormpaw and Featherpaw
Moonstar is a gray, tabby, she-cat, with green eyes, white chest and underbelly, and a long scar across her chest. She is thoughtful but will not hesitate to attack, in battle.
(Special thanks to Vec, for doing the art.)
Moonstar is mistrustful of cats from other Clans, except ThunderClan, until they earn her trust. She trusts ThunderClan cats, because she was born and raised in ThunderClan, and she knows them.
She is not one of the Three, but is the sister to two of the Three, Lionblaze and Jayfeather. She moved to WindClan, because she felt like she was meant to be a WindClan cat, and she was already half WindClan, through Crowfeather. She moved to WindClan in between, Sunrise and the Fourth Apprentice.
More Detailed History
When Moonstar, Lionblaze, Jayfeather, and Hollyleaf were apprentices, they were confused about who the Three were, because there was four of them. After the tunnels collapsed on top of Hollyleaf, Moonstar was devastated.
Lionblaze and Jayfeather then thought that she must the be one of the Three, but she knew she wasn't. Moonstar then moved to WindClan, because she knew she was meant to be a WindClan cat. She was heartbroken leaving her brothers, her Clan, and everything she had known and loved, but she knew it was her destiny.
After the Great Battle against the Dark Forest, Moonstar was appointed deputy under Onestar, for her bravery, sacrifice, and quick thinking. After Onestar is killed, Moonstar becomes leader, and appoints Crowfeather as deputy under her.
(This is not in the warriors books. This is not real. I just made this up for my OC. If I was a warrior cat, I would probably be Moonstar though.)
Community content is available under
CC-BY-SA
unless otherwise noted.